Relax and Enjoy Your Vacation at Hua Hin with These 5 Must-Do Activites
Early morning alms-giving
(image from เว็บไซต์ท้าเที่ยวข้ามภาค.com)
Bring in more good fortune by giving alms early in the morning. Beaches in front of the Centara Grand Beach Resort & Villas Hua Hin usually have monks walking their daily morning walks. Aside from improving your karma, early-morning alms giving can also give you a very nice view of the sun coming up at dawn.
Beach horseback riding
(Image from www.huahin.town)
Asides from having fun with the clear Hua Hin beach waters, another activity that is one of highlights of Hua Hin is horseback riding. Imagine riding on the back of the horse along the beach, with cool and gentle breeze as you gaze to the horizon. Nothing is more relaxing than horseback riding at a beach in Hua Hin.
Kitesufing
(image from huahin.town)
For those of you who enjoy adrenaline pumping daredevil stunts, this might be the one for you. In kitesurfing, you get to soar into the skies above the beaches and the sea of Hua Hin. Expect turbulence, sea breeze, and a very impressive view of the town from above.
Learn how to cook Thai cuisine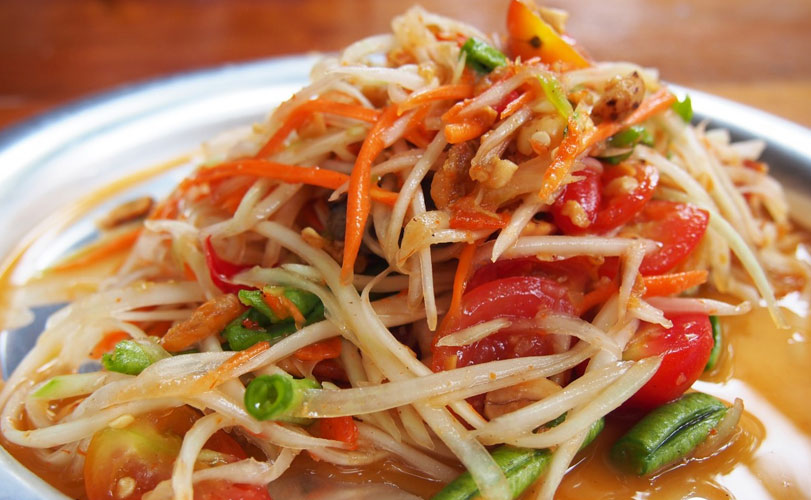 Who says going to Hua Hin is always about the beach or outdoor activities? In this course of activity, you get to improve your cooking skills and learn how to cook authentic Thai cuisine. Most people who join this course are foreign tourists who interested in Thai culture.
Trekking & Birdwatching at Pa La-U forest
As many may know, Hua Hin's charm isn't only in its beaches and water activities – but also in its forests. One of its forest, Pa La-u, is a vast forest which is home to 15-story tall bamboo and a stunning waterfall. It is also the habitat of hundreds, if not thousands of bird species, all of which resides in the forest of La-u. For bird enthusiasts or just anyone who enjoys nature, this activity is a must.