An army marches on its stomach, Top 5 Restaurants in Hua Hin
Thai-Northeastern Thai Restaurant "Hua Hin Der"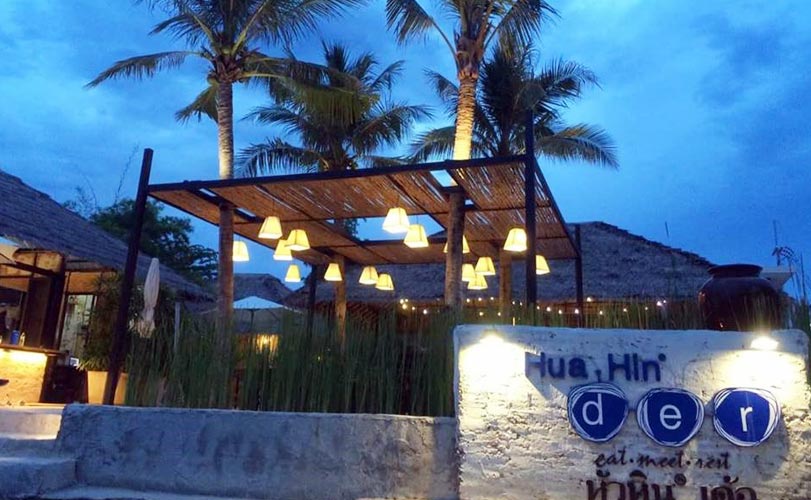 (Image from Hua-Hin der หัวหินเด้อ)
Feeling hungry at Hua Hin?  Craving for some sea food? Worry not, because a restaurant which specializes in Thai-Northeastern Thai cuisine and sea food is right in the middle of town. Food served in this restaurant is simply delicious – with a touch of elegance. The prices are also a steal. Overall impression – the atmosphere, low prices, and delicious food makes dinner at this restaurant a memorable experience.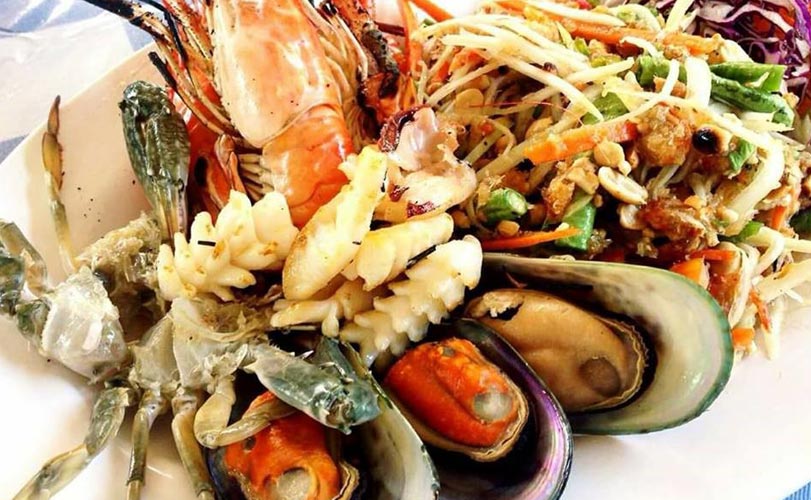 Location: 10/468 Soi Hua Hin 94, Hua Hin District, Prachuapkirikhan Province
Call 095 534 8732
Thai Seafood/Italian Restaurant "Laciana by the sea"
(Image from แฟนเพจ Laciana by the sea)
The Laciana specializes at making Thai cuisine/seafood and Italian-style cuisine. The menu includes a variety of foods – ranging from the Tom Yum Goong all the way to a classic Italian Mozzarella pizzas. The ingredients used in the food are fresh – easily bought or found. The ingredients are then used within the day that it is bought in order to preserve the flavour and freshness of the dish. The atmosphere of the Laciana is also superb. The restaurant is situation on beach, diners get a clear view of the sea. Enjoy your meal at the seaside at Laciana – where quality and satisfaction is the number one priority.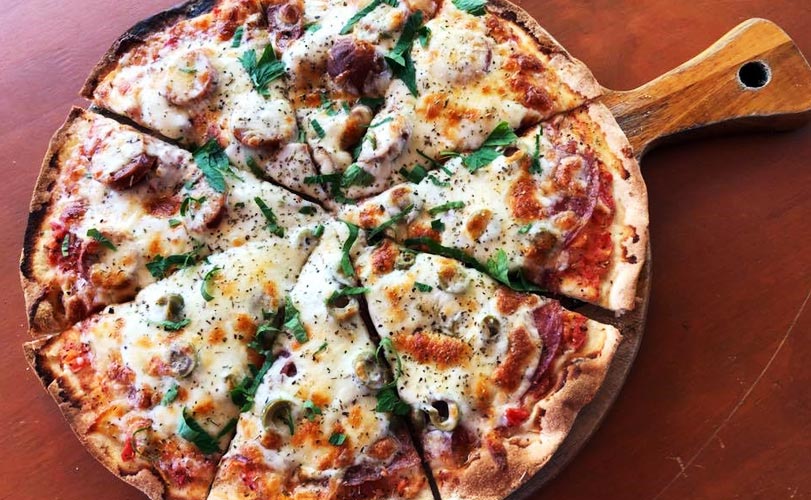 Location:  Soi 3, Hua Hin District, Prachuapkirikhan Province
Call 093-776-7997
"Ratama" Thai boat noodles with Chinese five-spice broth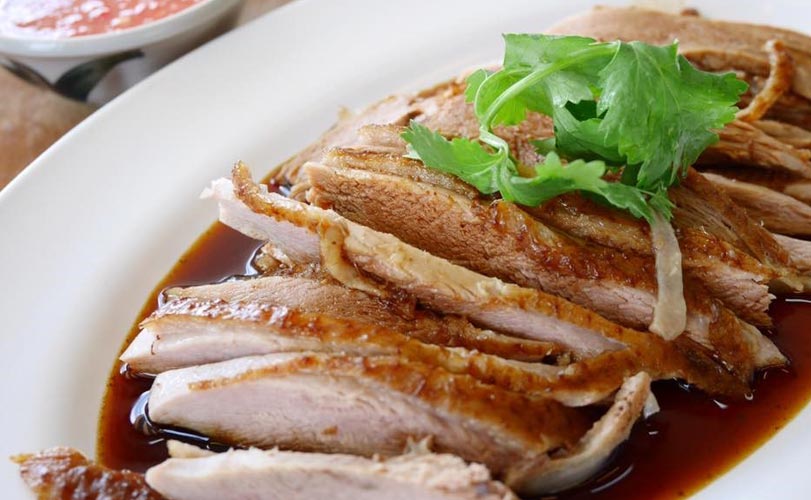 (Image from แฟนเพจระตะมา ก๋วยเตี๋ยวเป็ดพะโล้ ซุปเปอร์ขาไก่สูตรต้นตำหรับ)
Ratama is one of the more famous restaurants in the town of Hua Hin, offering more tradiontal styled dishes such as noodles with five-spice broth served with roast duck, broiled duck, innards, and duck intestines. A variety of flavour and spices packed into one menu at this restaurant – the "Original  Super Chicken Broth" – only available at Ratama.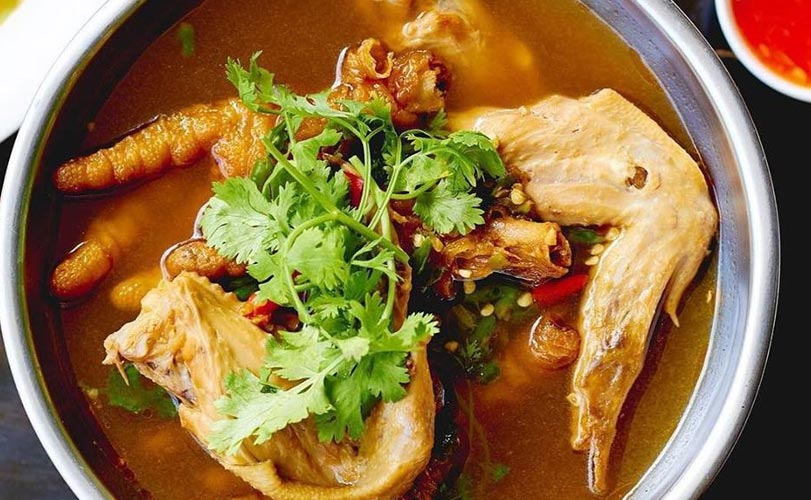 Location 12/10 Naebcahad Street, Hua Hin District
Call 032-511-506
Seaside Restaurant for Thai and Western Cuisine "Baan Dum Restaurant & Bar"
(Image แฟนเพจ Baan Dum Restaurant & Bar)
Relax at the sight of the beach at the Baan Dum Restaurant and Bar, which serves both Thai food and western styled food. Asides from the delicious food, the restaurant also employs a live band to perform, which really brightens up the atmosphere of the restaurant. If you feel like sitting next on the beach next to the sea side, with good food and good music, then this restaurant is a must-go.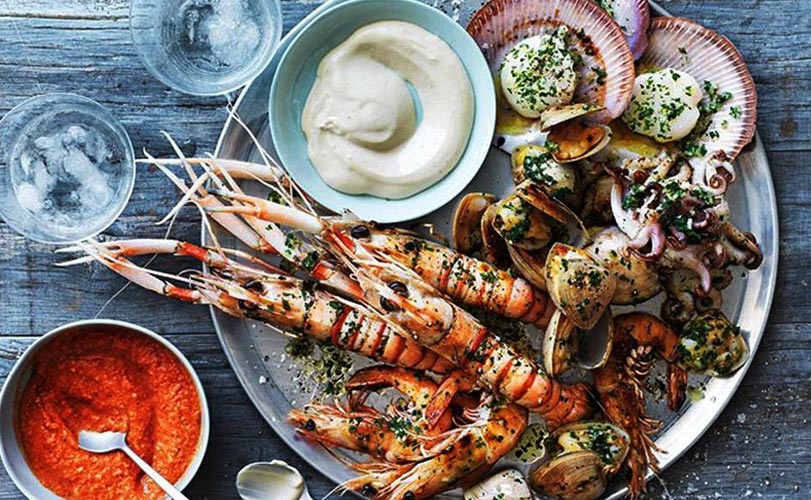 Location: Soi Hua Hin 5, Hua Hin district, Prachuapkirikhan province
Call 032-547-555
Health Restaurant "Natee's Mackerel Hua Hin"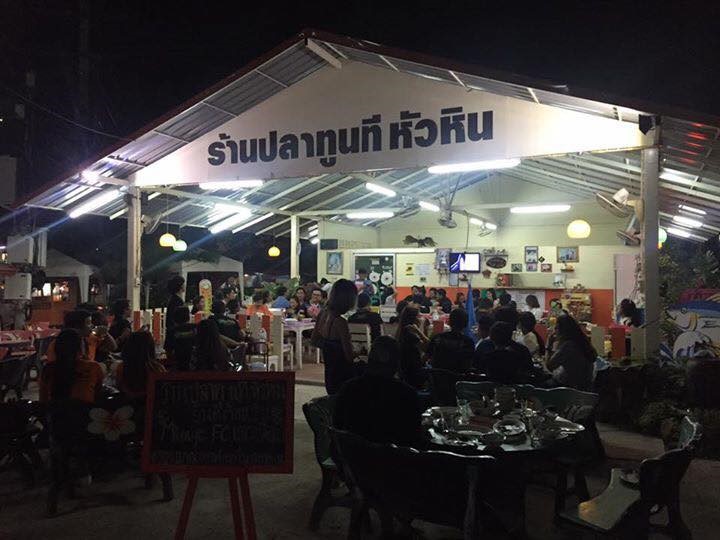 (Image from แฟนเพจร้านปลาทูนทีหัวหิน)
For anyone who is bored of seafood wants to switch it up a bit, we recommended a healthy menu from Natee's Mackerel Restaurant at Hua Hin. A popular menu from this restaurant is fried mackerel with a variety of different chili pastes, or try other menus, all of which include the mackerel as the staple.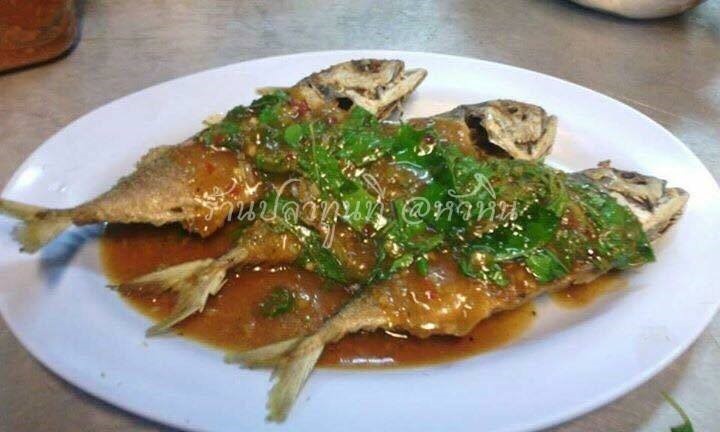 Location 1/10 3218 Hua Hin District, Prachuapkirikhan Province
Call 081-199-6200